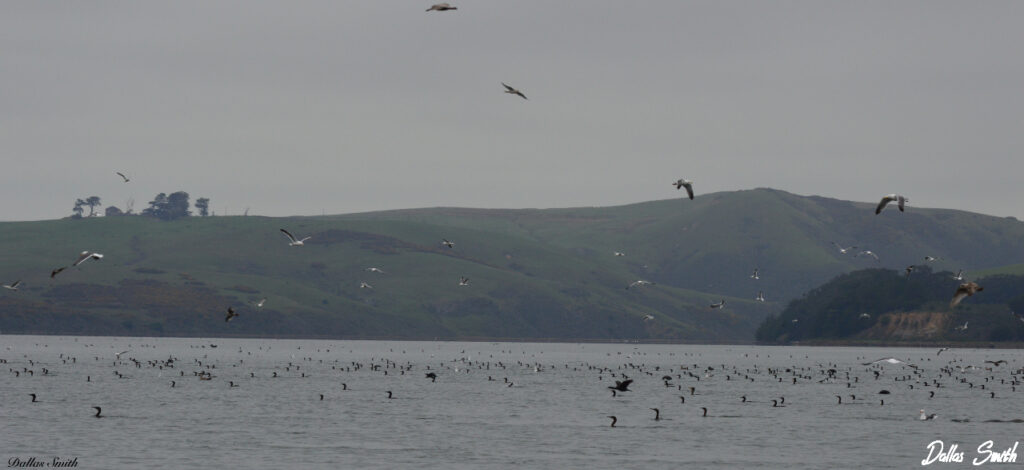 The Tomales Bay Watershed Council Foundation (Foundation) was incorporated in 2004 as a 501(c)(3) nonprofit corporation to fund activities of the Tomales Bay Watershed Council (Council), a related entity that primarily does water quality testing at tributary streams of Tomales Bay, and provides a forum for agencies and other organizations active in the watershed. Under a 2021 Fiscal Sponsorship Agreement between the two entities, the Foundation will support the Council and will also continue to implement projects of habitat restoration, education, scholarships, community development, research and improvements around the Bay.
The Council and Foundation have jointly sponsored various activities including "State of the Bay" conferences and field trips, usually well attended, and often hosted at the Inverness Yacht Club.
With support from the Marin Community Foundation and private contributions, the Council and Foundation have jointly provided grants for university students' science research projects here in Tomales Bay, and the Foundation has set up an endowment for future program funding. Our latest grant was awarded in June 2021, to a Bodega Marine Lab (BML UC Davis) student researching algae and eel grass interactions. Other recent grants have gone to a UC Santa Cruz researcher, other research projects at BML, and the Foundation has ongoing relationships with UC's Point Reyes Field Station.
A major project that the Foundation and Marin County Parks are pursuing is a reduction of the high bacteria levels at Chicken Ranch Beach "Channel B". The recently completed "30% design" recommends realignment of a ditch and creation of wetlands behind the beach. The Foundation and the County are pursuing further funding to implement this project.
Both the Council and Foundation are all volunteer organizations that depend on tax deductible contributions to support their activities.
Our email address is foundation@tomalesbaywatershed.org .
You can send checks to:
Tomales Bay Watershed Council Foundation
PO Box 447, Point Reyes Station, CA 94956
EIN 56-2464115
Science
~Past Grants and links to Research Reports
~Grants for Scientific Research
~Grant Solicitation
Public Health in the Tomales Bay Watershed
~Litter and Sanitary Situation
~Proposal for More Public Facilities
Community Outreach