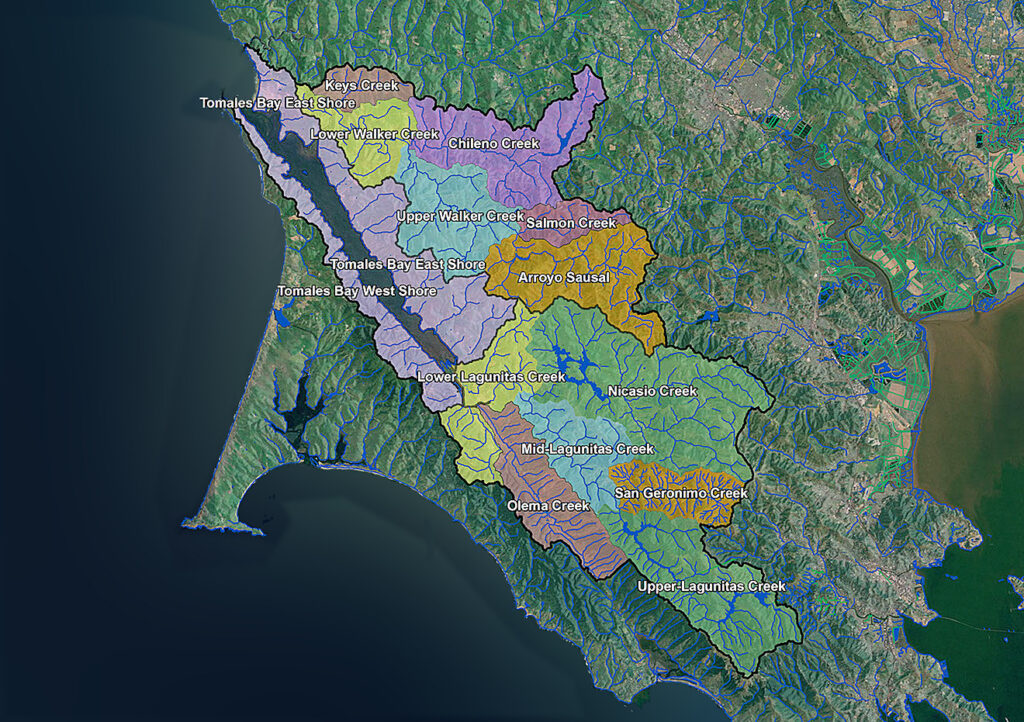 Tomales Bay Watershed Map – View a large map of the Tomales Bay watershed showing the many subwatersheds of Lagunitas and Walker Creeks.
LiDAR/GIS – The TBWC is working with available high-resolution geographic information to build a stream network, watershed boundaries and a spatial model to analyze hydrology and water quality. Check back for new developments.
MarinMap – is a consortium of public agencies (local governments, special districts) that have joined together to build and use a Geographic Information System (GIS) for their day-to-day operations. In addition to maintaining a GIS, MarinMap agencies cooperate to improve each agency's business processes, improve public service and provide a forum for collaborative decision making.